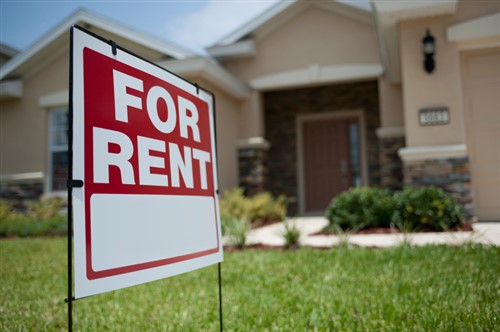 Wasim Elafech of Century 21 Bravo Realty in Calgary is among the banner brokerage's top sales agents in the world. Century 21 operates in 78 countries with over 100,000 agents, and Elafech managed to become their number one unit producer in 2015 and number three in Canada last year, so he knows a thing or two about getting the best bang for your buck out of a rental property. He shared some of those tips with us.
1. Maintain the property
Elafech says some he's sold properties to clients who in turn rented them out, but without putting in the necessary work. "The work you do doesn't have to be expensive, but it has to be brand new," he said. "It will be liveable but it won't look good. The floors will be cracked or peeling, and when people walk in they get the impression it's a rundown property, but they won't if you do the work. Make sure all the fixtures work, that they're not broken; make sure door handles are loose or need to be replaced. If the place is well-maintained, 100% of the time you'll get more money for your rental."
Elafech added that properties are often reflections of the people who live in them.
"A really good tenant won't look for a rundown place, first of all, so they wouldn't take that place. You'll attract the type of people your property looks like. People who accept living (in shabby properties) aren't the best tenants."
2. Bungalows yield higher rents
Bungalows are excellent rental properties because the top and bottom floor can be rented out as separate units. "One guy I know pretty much made his whole house different rooms with a common living room, couch and TV."
Typically, however, the upper and lower floors of a bungalow can be rented as separate units. "Bungalows are the easiest houses to sell in certain areas here because you can rent the upper and lower levels, if it's properly treated. In an area where you're renting a whole house to a person, you'd get, say, $1,600 a month, but if you're renting the floors separately, you can get maybe $2,200 a month. It's about volume."
3. Screen your tenants
Screening tenants adequately ensures your rental investment doesn't become a nightmare.  "I see it a lot," said Elafech. "They don't want to lose a month on the mortgage payment, so if it's been sitting for a couple of weeks they'll rush into a deal and rent it to whoever comes next, and sure enough the people either do a midnight run or don't pay. I'm going through that now with my client."
Elafech recommends waiting it out, even if that means the property sits empty for a month or two. Ask tenants for references and their job history. "If the tenant is reluctant, there's usually a reason. Keep a look out for red flags."
He also suggested hiring a rental management company if an apartment building, rather than two or three properties, needs to be maintained. While pricey, they're well worth it – and they screen tenants.
Sometimes, though, less is more.
"I have a client that's renting out a house with a garage for $1,000 month that usually goes for $1,800, because he has a good tenant. He cuts the grass and maintains the property. He does everything for the landlord, so that peace of mind is worth more than the money he'd get from renting the parking pad and garage in the back.
4. Rent the garage and parking spot separately
Elafech mentioned a rental property he's currently showing. "The owner is going to park his trailer on the parking pad, rent out the garage and both floors of the bungalow separately – rental income from upstairs, downstairs and the garage."
5. Location, location, location
Location is everything in real estate, so Elafech recommends investing in a property that's surrounded by prime amenities like transit and schools.
"In Calgary, we have LRTs and buses. Even having shopping centres and schools nearby is important. A client had a condo with an LRT across the street, and he got more for it than a similar place he owns that had a similar layout but was a bit bigger, because it was six or eight blocks away and farther from the LRT. In Calgary, when it's minus-40 outside, you're not walking, or waiting for a bus when it's cold. People pay for convenience."
Source: Canadian Real Estate Wealth – Neil Sharma