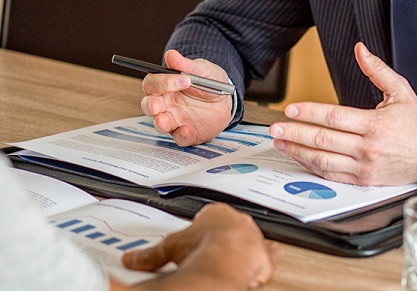 Source: Real Estate Professional – by Neil Sharma10 Nov 2017
In the wake of Castlepoint Numa's announcement that it failed to secure financing for Museum Flats, the highly touted and anticipated Junction Triangle condo development, many purchasers feel like they've been left hung out to dry in a market that's grown more expensive.
By one purchaser's account, this is the second time Castlepoint has informed his family that it will not be completing a development.
According to Akshay Dev, a sales agent with REMAX Realty One, researching builders is paramount. If he'd ever encountered a builder who failed to secure financing, he'd steer clear of them.
"I haven't had a situation like that in my portfolio yet, but definitely before we get into projects I like to do some research about the builder to make sure they have a certain reputation, background and that they have credibility," Dev told REP. "Some builders I like working with, and some I keep my paws off."
Dev is frequently invited to development launches, which are good places to conduct due diligence. He likes to scrutinize the builder and their past projects, as well as determine whether or not problems could arise at any point during their latest build.
He added that, because banks typically provide financing when a development is 70% sold, a developer unable to secure financing might hint at other problems.
"If a builder is pulling out of a project, it means they lack credibility right there," he said. "If a developer cannot achieve [70% sales], it means there's something wrong there. Either the project or location aren't good, or they don't have the experience to handle the whole situation.
While Dev hasn't had a builder fail to bring a project to market, he would tell his clients not to renegotiate with them for a relaunch, or even buy a unit in a future project.
"I would advise them to walk away. If they reached a point where they haven't gotten financing, there's a lot more involved in this. If you're going to talk to a builder about getting financing, what is the guarantee that they'll get it, and what's the guarantee there won't be problems afterwards? It's a credibility issue right there and then."
Zia Abbas, owner and president of Realty Point, agrees with that sentiment, and added that, as a sales agent, his reputation is on the line as well.
"As far as I'm concerned, whenever I go and sell any product to my client, for me the credibility of the builder is as important as the location of the project," said Abbas, adding a builder's credibility is in their portfolio. "What if we find the best of the best location but the project won't proceed because the builder doesn't have the reputation?"
Abbas admits that some builders he's spoken to have said that they could pull out of the project and bring it back to market at higher price points that better reflect Toronto's hot market, they wouldn't sully their reputations that way.
"They'll stick with the promises made, and this is what is called credibility," he said.
But that doesn't mean unscrupulous builders never give in to temptation.
Such builders don't just damage sales agents' reputations, they also lose the latter money.
"I've never worked with these builders and I'm not going to work with any builder with whom I'm not comfortable because the money I'm making on commission is all future commission," he said. "There would be nothing in my hand. What if the project doesn't go through? I'm going to lose time, money and credibility in front of my client."
Abbas has been selling in throughout the GTA for a long time and says he's had a couple of builders pull out of projects. Clients' deposits were returned with nominal interest. As a veteran sales agent, he knows how to keep builders like that at arm's length.
Toronto city councillor Ana Bailao recently went on record as saying that there needs to be more protection for purchasers like the ones who won't be moving into Museum Flats.
Dev agrees.
Purchasers' deposits are held in trust, but there have been cases in the past in which rogue builders and lawyers took off with the monies.
"Anybody who has invested money in real estate is investing hard earned money," he said, "and hoping to grow that money and take their net worth to next level. We need to make sure wherever they put their money is safe. If they invest in certain people who don't have a proven track record, then they are risking their investments. If you go to credible builders, chances are your money is safe, your project will be completed, the builder will get financing and deliver you a quality product. And with the right market conditions, you'll get a good return on your investment."