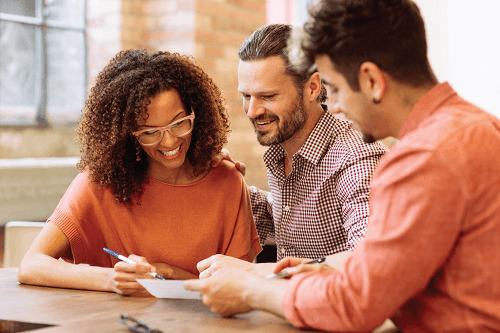 Implementing a successful property management system is vital to the longevity, health and overall profitability of your growing portfolio of investment properties. Property management systems come in all different shapes and sizes, and can be completely tailored to your specific portfolio needs and wants. Rather than examining these different systems, which could take up an entire magazine, I want to explore three ways to increase your ROI by taking advantage of professional property management.
1. Set realistic expectations from day one
In my view, hiring a professional property manager is very similar to hiring an employee. You wouldn't give a new hire a vague description of their tasks and responsibilities and then let them manage their job any way they want. You would give your employee a clear definition of their role and show them the kind of results you expect.
The same is true when engaging a property manager for the first time. The following are five simple questions to ask your PM – and yourself – as you're working out the relationship. If everyone can answer every question definitively, you know you're on the right track:
What is needed?
Who is doing what?
When will it be done?
How will it be done?
How much will it cost?
This may seem like a lot of work when you're just getting started, but completing the above exercise will eliminate the roadblocks, misunderstandings and accidents associated with starting a new professional relationship, and will ultimately improve your ROI.
A professional PM will usually have all these roles pre-defined in their contract, but that doesn't mean they can't be challenged or negotiated to better suit your needs. Communicate above and beyond to maximize your results.
2. Hire a superintendent
This can be a hot topic depending on who you talk to – some investors dismiss the idea of hiring a super outright, and some absolutely can't operate without theirs. I believe that if handled correctly, using a superintendent can be an effective management strategy for a medium to large building, especially if done in tandem with professional property management.
The greatest advantage of superintendents is that they live on site. This is extremely convenient when small issues arise that need immediate attention, like a spill in the hallway that needs cleaning or a tenant who needs to give you cash. For small, more regular tasks like mopping hallways and shovelling walkways, a super is usually the most cost-effective and efficient method. In my experience, waiting for your PM to deal with small items can take too long and not be as cost-effective.
I prefer my super to have a smaller role, meaning my PM handles all maintenance calls from tenants, major renovations, rent collection, tenant placement and regular reporting to me. It's important to ensure the super is not impeding the job of your PM and vice versa. Each have their roles and should be complementary to each other. The PM is in charge, and the super is there to assist when needed, along with tending to a short list of responsibilities.
This PM-plus-super system frees up more time for me to focus on strategy, grow my portfolio and create value in my current assets. My accountant also appreciates the efficient system, as we save a fair amount of money on minor property maintenance with a super in place.
3. View property management as a service, not an expense
This is more of a way of thinking than an operational guideline. This particular piece of advice stems from years of wrestling with the same question over and over with my group of investors: "Paul, I like the property, and the numbers make sense to me, but when you factor in the cost of property management, the cash flow decreases, and the numbers are just average or below par. What do you think?"
There is no way to avoid the cost of property management. Either you are going to engage a professional to do it for you and pay for it out of the property's cash flow, or you will handle the property management all on your own. You may think this will save you money or make your property more profitable. If you have spare time and energy and want to learn the business, I would encourage you to take on the PM responsibilities. However, if you're busy with your career, family and lifestyle, like many of us are, by taking on the day-to-day management of your properties, you're doing yourself a massive disservice.
Whether you pay a professional PM or not, it's still going to cost you the same or more. By taking on the PM role, you're going spend your own time, energy and gasoline and take away quality time for other activities you could be pursuing, like spending time with your family, getting some exercise (mowing the lawn doesn't count), reading a book or sleeping. This may not sound like traditional ROI, but since most investors get into real estate to improve their lives, not just their bank balances, finding a good property manager will provide these other, highly attractive returns.
You cannot avoid the cost of property management. You either pay in dollars or you pay in your own time and energy. Either way, it must be done properly.
Source: Canadian Real Estate Wealth Magazine –  Contributor 14 Nov 2017