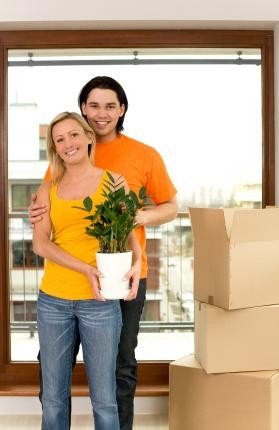 So many young people want to build home equity and get out from under their landlord's thumb.
But they can't. They don't have the down payment to qualify for a mortgage.
For many modest-income Canadians, saving up the 5 percent minimum down payment (or 20 percent if you want to avoid CMHC insurance) can take years—many, many years.
While some are able to rely on gifts from parents/family (39% of first-time buyers according to a 2018 Mortgage Professionals Canada study) or loans from family (25%), or RRSP withdrawals (38%) to make their down payment, those options aren't available to everyone.
That's where government down payment programs come in. Scattered across Canada, these little-publicized municipal and provincial programs are helping first-time home buyers fund their down payments and make the transition from renter to owner.
Since most people don't know about them, their uptake is typically low. When the B.C. government launched its program in 2017, for example, it thought 42,000 residents would participate in the first three years. After nine months, only 1,400 had done so.
To some onlookers, giving buyers government money to buy a house may seem a bit too socialist, but municipalities have an interest in transitioning financially stable renters from apartments to houses. Among other reasons, it frees up rental units and grows their property tax base.
To help homebuyers find such assistance, the Spy has rounded up some of the more popular programs. What follows are grant or loan programs that provide a portion of the down payment to qualified borrowers. Note that this list isn't exhaustive and that the status of these programs change regularly. Moreover, once quotas are reached many such programs end, so contact the source for the latest info.
Alberta
Program: PEAK Housing Initiatives (formerly PEAK Program)
Provider: Joint initiative between Trico Residential, the Government of Alberta Municipal Affairs, CMHC and Habitat for Humanity
Details: PEAK housing units are priced at market value and recipients must be able to qualify for and hold a mortgage. Once approved for the program, PEAK provides a second mortgage for either a partial or full down payment up to a maximum of 5 percent of the purchase price. PEAK has so far helped 111 individuals and families purchase a home of their own.
How to apply: http://www.peakinitiative.ca/
Program: Attainable Homes (specific to Calgary only)
Provider: The City of Calgary
Details: This program has been in place since 2009 and is geared towards moderate-income Calgarians. Successful applicants must be able to contribute $2,000 towards the downpayment of their home, and the Attainable Homes program contributes the rest.  If and when the homeowner sells the home, the growth in the home's value is split between the homeowner and the program, with that money reinvested to assist other homebuyers. The longer the homeowner remains in the house, the more their share of the appreciation increases.
How to apply: https://attainyourhome.com/
British Columbia
The province of B.C. ended its Home Owner Mortgage and Equity Partnership on March 31, 2018. It has no widely available down payment assistance programs at this time.
Manitoba
Program: Rural Homeownership Program
Provider: Manitoba Housing
Details: This program is limited to those renting a home owned by Manitoba Housing in selected rural communities or those who would like to purchase a vacant home owned by Manitoba Housing. Applicants must have a maximum household income of $53,441 if they don't have children, and $71,255 if there are children or dependents. The program has two components, a loan worth 10 percent of the purchase price, which is forgivable on a pro-rata basis over five years. Another 15 percent loan is forgivable after 15 years of continuous ownership and occupancy of the property.
How to apply: http://www.gov.mb.ca/housing/progs/homeownership.html
Saskatchewan
Program: 3% Down Payment Assistance Program
Provider: National Affordable Housing Corporation
Details: Provides Saskatchewan homebuyers with a 3 percent non-repayable down payment assistance grant towards the purchase of a home from one of the NAHC's partner housing providers. Saskatchewan households with incomes less than $90,000 per year are eligible for financial support under this program.
How to apply: http://nahcorp.ca/assistance/nahc-3-down-payment-assistance-program/
Program: Mortgage Flexibilities Support Program
Provider: City of Saskatoon, CMHC and the Saskatchewan Housing Corporation
Details: This program is for designated projects in the city of Saskatoon and provides qualifying homebuyers with a 5 percent down payment grant for the purchase of a home. The household income limit must be less than $69,975 for one person and $74,640 for two people. Their maximum net worth must also be less than $25,000.
How to apply: https://www.saskatoon.ca/services-residents/housing-property/incentives-homebuyers
New Brunswick
Program: Home Ownership Program
Provider: Government of New Brunswick
Details: This program offers assistance in the form of a repayable loan worth up to 40 percent of the purchase price of an existing home, or a maximum of $75,000 for new builds. It's available to those with household incomes below $40,000. Applicants must be first-time homebuyers or be living in a sub-standard housing unit; have been living in New Brunswick for at least one year prior to application; and have a good credit rating and meet all financial institution lending requirements for obtaining a first mortgage.
How to apply:http://www2.gnb.ca/content/gnb/en/services/services_renderer.8315.Home_Ownership_Program.html
Newfoundland & Labrador
Program: Home Purchase Program (HPP)
Provider: Government of Newfoundland and Labrador
Details: This program will remain open over 2018/19 until funding has been fully committed to up to 330 homebuyers. Grants of $3,000 are available to qualifying individuals and families to assist with the down payment of a new home valued up to $400,000 (including HST).
How to apply: http://www.nlhc.nf.ca/programs/programsHpp.html
Nova Scotia
Program: Down Payment Assistance Program
Provider: Housing Nova Scotia (Government of Nova Scotia)
Details: This is a pilot program to assist Nova Scotians with a household income of $75k or less. The program offers an interest-free loan of up to 5 percent, to a maximum purchase price of $280,000 in the Halifax Regional Municipality and $150,000 elsewhere in the province. The loans will range from $7,500-$14,000 and must be repaid in 10 years. More than 150 first-time buyers benefitted from the program in its first year, and it will remain open until March 31, 2019.
How to apply: https://housing.novascotia.ca/downpayment
Ontario
Housing programs in Ontario are administered by municipalities based on the premise that they know their community's needs best. Below is a selection of just several first-time homeowner assistance programs from some key municipalities.
Barrie (Simcoe County)
Program: Homeownership Program
Details: This program offers 10 percent down payment assistance in the form of a forgivable loan.
There is presently a waiting list, but applicants are still encouraged to apply. A percentage of available funding is designated for applicants currently living in Social Housing or those who self-identify as Aboriginal households.
More details: http://www.simcoe.ca/dpt/sh/apply-for-the-homeownership-program
Hamilton

Program: Homeownership Down Payment Assistance Program
Details: This program provides support to low- and moderate-income residents who qualify for a mortgage with a maximum home price of $375,000. To qualify, applicants must have a maximum household income of $80,000,
More details: https://www.hamilton.ca/social-services/housing/homeownership-down-payment-assistance-program
Kitchener (Region of Waterloo)
Program: Affordable Home Ownership program
Details: This program provides individuals and families with a loan of up to five percent of the purchase price of a home (up to a value of $386,000). Applicants must currently renting in the Region of Waterloo, be able to qualify for a mortgage, and have a maximum household income of $90,500.
More details: https://www.regionofwaterloo.ca/en/living-here/funding-to-help-buy-a-home.aspx
Prince Edward Island
Program: Down Payment Assistance Program
Provider: Government of Prince Edward Island
Details: This program assists Prince Edward Islander's with modest incomes by providing a repayable loan of up to five percent of the purchase price of a new or existing home to a maximum price of $11,250. The loan amount must go towards the down payment and not towards financing or other closing costs. The loan bears a fixed interest rate of 5% per annum. The purchase price of the home must be no more than $225,000.
How to apply: https://www.princeedwardisland.ca/en/information/finance-pei/down-payment-assistance-program
Quebec
Program: Accès Condos
Provider: Société d'habitation et de développement de Montréal (SHDM)
Details: Launched in 2005 by the SHDM, Accès Condos has provided more than 3,600 affordable units that promote home ownership throughout Montreal. Qualifying buyers must make a minimum $1,000 deposit and receive a 10% purchase credit, which is used for the down payment on the house in an approved development.
How to apply: https://accescondos.org/en/

National Non-Loan Programs
First-Time Home Buyers' (FTHB) Tax Credit
Provider: Government of Canada
Details: The FTHB Tax Credit offers a $5,000 non-refundable income tax credit amount on a qualifying home acquired after January 27, 2009. For an eligible individual, the credit will provide up to $750 in federal tax relief.
Link: http://www.cra-arc.gc.ca/gncy/bdgt/2009/fqhbtc-eng.html
Home Buyers' Plan (HBP)
Provider: Government of Canada
Details: The Home Buyers' Plan (HBP) is a program that allows you to withdraw up to $25,000 in a calendar year from your registered retirement savings plans (RRSPs) to buy or build a qualifying home for yourself or for a related person with a disability.
Link: http://www.cra-arc.gc.ca/hbp/
GST/HST New Housing Rebate
Provider: Government of Canada
Details: You may qualify for a rebate of part of the GST or HST that you paid on the purchase price or cost of building your new house, on the cost of substantially renovating or building a major addition onto your existing house, or on converting a non-residential property into a house.
Link: http://www.cra-arc.gc.ca/E/pub/gp/rc4028/rc4028-e.html
Source: RateSpy.com – By SteveH on November 26, 2018