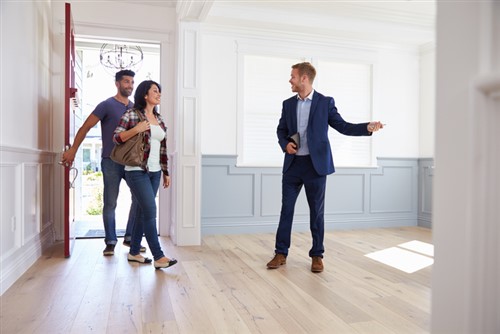 A federal official unveiled Canada's First-Time Home Buyer Incentive in Barrie, ON last week.
Adam Vaughan, the parliamentary secretary to the minister of families, children, and social development, said that $1.25 billion has been allocated for the program over the next three years. The program, which will begin on September 2, is expected to reduce monthly mortgage payments required for first-time buyers without increasing the amount they need to save for a down payment.
"Housing affordability is a major issue and a major concern for families," said Vaughan. "This region has become one of the most expensive in the world and the prices of downtown Toronto are starting to echo up into communities like Barrie, and the success of Barrie itself is also having an impact on housing values and land costs."
The program will be available to first-time home buyers with qualified annual household incomes of up to $120,000. Under the incentive, the Canada Mortgage and Housing Corporation (CMHC) will provide up to 10% on the purchase price of a new build and 5% on a resale.
Source: Mortgage Broker News – by Duffie Osental 31 Jul 2019