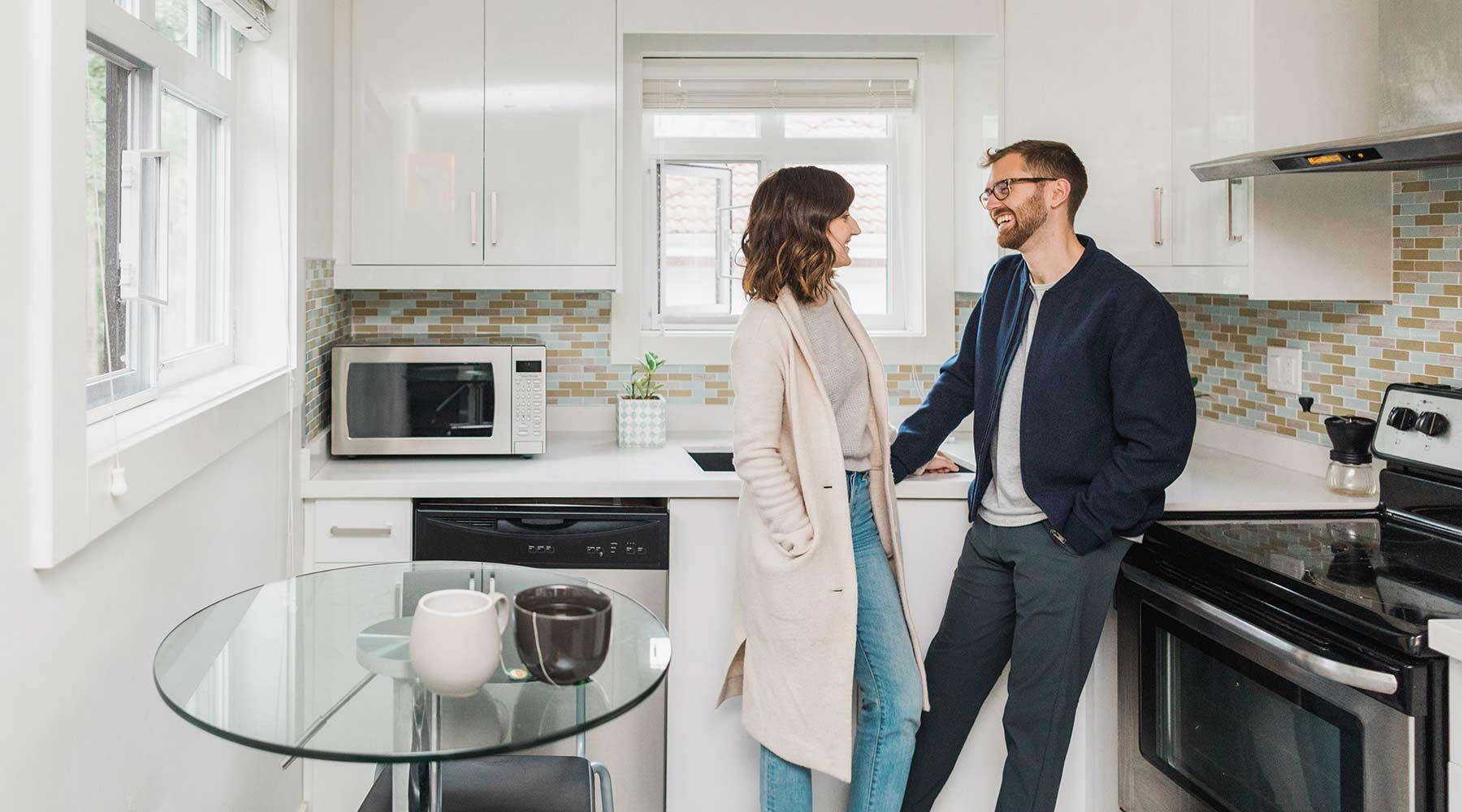 Here are 5 hard lessons we learned as first-time homebuyers.
1. We bought a very old house. Before we bought the home, we had it inspected by a reputable home inspector. In his report, he suggested that we have the house's foundation assessed by an engineer. But we didn't do that. Why? We were in too much of a rush to buy the house.
Lesson? Pay attention to the inspection report. After living in the home for about a year and a half, I called an engineer who told us a foundation wall had to be replaced–and soon. It wasn't cheap.
2. Our agent told us that upping our offer by a few thousand dollars would only mean an extra $40, $50 or $60 a month on our mortgage. It doesn't sound like much, but if interest rates go up spending thousands more on our home will hurt.
Lesson? Once you figure out your maximum price, stick to it. This is one thing we actually did well. In the end our offer was accepted at the price we were willing to pay, but upping our bid could've made paying the mortgage a lot tougher.
3. When you've been a renter for most of your life, it's a shock to suddenly find yourself responsible for repairs. We hired a roofer who did a really bad job, and we had to pay another roofer to do the work a second time. Then I had to go to small claims court to try getting my money back from the first one.
Lesson? Shop around before hiring a contractor. I should have paid more attention to a couple of negative online reviews. You can also look up court decisions online to see if other customers have had problems.
4. We were able to put a 20% down payment on our home and had about $10,000 set aside for closing costs, taxes, home insurance and other expenses. It wasn't enough.
Lesson? Set money aside, then set some more aside. You also need to budget for the unexpected. In the first year, we spent several hundred dollars on a new sump pump after our crawl space flooded. Last year, we spent a few hundred dollars on an exterminator for mice.
5. This past winter, while our foundation wall was being dug up and replaced, I called a real estate agent to talk about possibly putting our house up for sale. I was pretty fed up with the seemingly unending problems and stress. The good news was that our home had gone up in value and we could make a profit. Though we'll stay put for now, at least we have an exit plan–as long as the housing market stays strong.
Lesson? Have an exit plan. Hopefully these hard-earned lessons can help you become homeowners. Or maybe decide to remain renters. Good luck!
Source: Tangerine.ca – by Dominique Jarry Shore Wednesday, July 3rd, 2019