A third of Canadians should probably move closer to work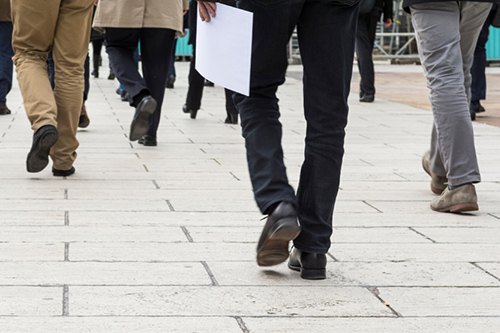 Choosing a dream home often comes with compromises and that can include accepting a longer commute to work.
But it seems that the daily journey to work is a cause of stress for many Canadians; 35% have told a new survey by recruiter Robert Half that their commute is stressful.
In addition, 36% said that their journey to and from work is too long with the average return journey taking 53 minutes of their day. More than a quarter of respondents spend more than an hour on their commute.
"A professional's commute often sets the tone for their day. Dealing with a lengthy or frustrating trip to the office can have long-term effects on employee morale, performance and retention," said David King, senior district president for Robert Half. "As workforces become more dispersed, organizations need to proactively offer solutions to help address and alleviate commuter stress, while keeping business priorities on track."
While living closer to work can be a solution, a move towards less expensive neighbourhoods often means a trade off between the type and size of home desired and a longer commute.
However, the rise of flexible working is helping to ease the pressure, while changing the shape of modern workplaces.
Ultimately, companies that provide support to help workers get more out of their lives, both at and outside the office, cultivate better focused, motivated and more loyal teams," added King.
Source: MortgageBrokerNews.ca by Steve Randall 05 Nov 2019