As we enter into a COVID-19-induced recession, many real estate investors say that this is the time to have cash ready to buy properties. Good investors understand that there are opportunities during times of panic, but wise investors know the obstacles to navigate when finding some of these properties.
This article will focus on a few aspects of investing to watch out for when buying a property in the midst of an economic downturn.
Deferred Maintenance
Let's be honest, there is a pretty small chance that you are going to find a well-maintained property with great tenants during a recession, where the owners just couldn't pay for it anymore. Most owners of investment real estate who take great care of their property and have reliable, well-behaved tenants in place are doing well across the board—they also understand the importance of asset reserves and protection in times like these.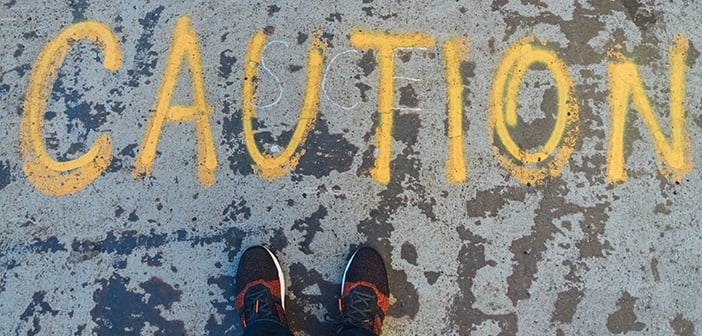 Odds are if you find a great recession deal, you're looking at a lemon when it comes to deferred maintenance. This isn't necessarily bad, though. You can score some great deals on these types of properties and turn those lemons into lemonade! Just understand that you will likely have some big fixes to attend to, because the sellers probably used every last dollar they had to just keep the ship afloat in the first place.
Have an inspection done on the property and be prepared to front a little more for capital expenditures. When it comes to reserve dollars, it's better to have them and not need them, than to need them and not have them.
Non-Performers
Another type of property to be aware of is the classic "non-performer."
These properties often show characteristics of poor management. Non-performing properties may consistently have problems obtaining rent, whether it's from irresponsible tenants or pushover management. We have commonly seen this in properties that are fully paid off and have no debt service (often self-managed).
You can spot a non-performer by identifying lazy bookkeeping and shoddy maintenance practices. These properties are frequently sold by sellers who need help making ends meet. And if they're in a pinch, you might be able to get a good deal.
There are a host of reasons why targeting these properties is a good idea in recessionary times, but just understand that you'll have an uphill battle when you buy one. You need to have a plan in place to recover the asset.
Evictions
Recessions can really hit hard for people who live paycheck to paycheck. This can turn into a problem for investors who are purchasing property during a recession.
Nobody really wants to evict tenants because of economic instability and job loss—but sometimes it happens. And in some places right now, you wouldn't be able to evict a nonpaying tenant even if you wanted.
Now, that's not to say that all properties are going to have tenants that are unable to pay during a recession, but there might be a few non-paying tenants that go "unreported" on sellers' books to make the property appear more attractive.
You need to do your due diligence and dig deep to make sure that the sellers are not offloading a property to sidestep a hefty round of upcoming evictions that will fall into YOUR lap after closing. You can negotiate these things into a contract and help avoid some serious headache and financial strain post-closing.
Review the seller's numbers and see if they match what the leases say. If they don't, maybe ask to see proof that the payments were submitted, such as bank deposit statements. You need to feel confident that you are getting a property that has paying tenants.
It's a tough pill to swallow if you purchase a property and then don't have any rent coming in to pay the mortgage—on top of already mounting eviction fees—when you were planning to use the rent to cover expenses. So be sure to do your homework!
These are just a few things to look out for when buying properties in a recession.
I personally think an economic downturn is a great time to purchase assets at a discount. By applying a little wisdom, you can begin paving your path to financial freedom.

Source: BiggerPockets.com – Ryan Sajdera